Come and take a walk with me.
There is something in the air,
That makes me want to take some time,
To be with you and share.
The green of Summer passed quickly by,
And now the Autumn hue,
Has changed the look of everything,
As we look around and enjoy the view.
Time with a friend renews our hearts,
As we catch up on things we've done.
And that special feeling in the air,
Brings back memories of all our fun.
So, let's try our best to make a vow,
Just between me and you,
That we will try to take more walks like this,
And share a laugh or two.
God blessed us with a friendship,
That goes back for years and years.
And some of the things we talk about
Bring us laughter, and some bring tears.
So, just remember as we part,
That I'll be looking forward to,
That special feeling in the air,
That always makes me think of you.
Written & Submitted By:
© Karen Bunker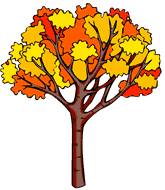 Music © Bruce DeBoer
Comments
comments