GOOD MORNING !!! HERE COMES THE SUN KING !!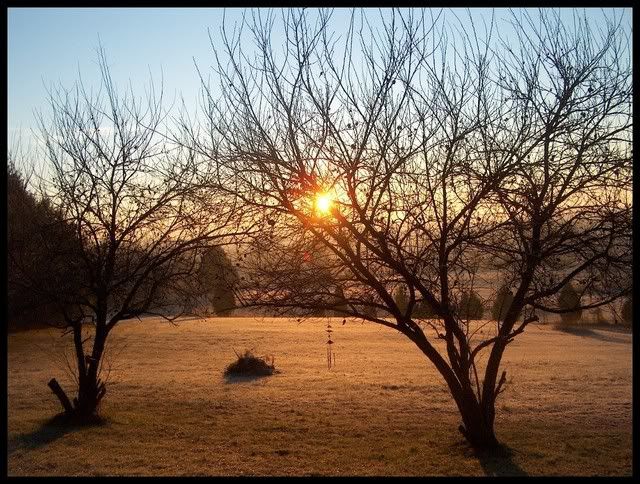 ACROSS THE VALLEY....CAN'T SEE THE FROST BECAUSE OF THE SUNLIGHT !!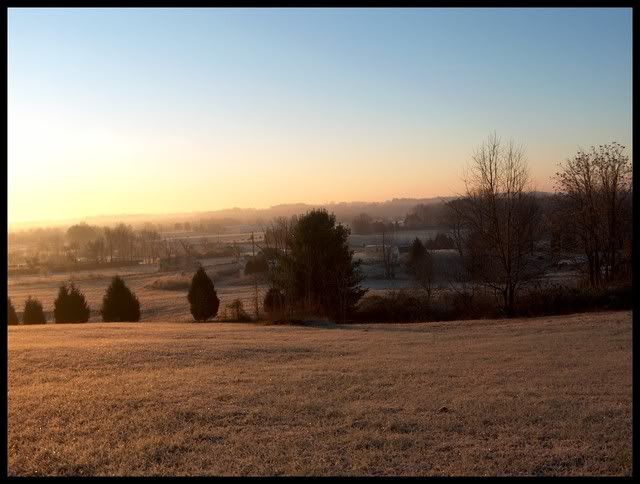 THE HAYFIELD TWO VALLEYS ACROSS...NOW YOU CAN SEE THE FROST !!

PATCHES LOOKING AT BRENDA'S HOUSE...HOLDING HER FOOT UP OUT OF THE FROST...BRRRRR !!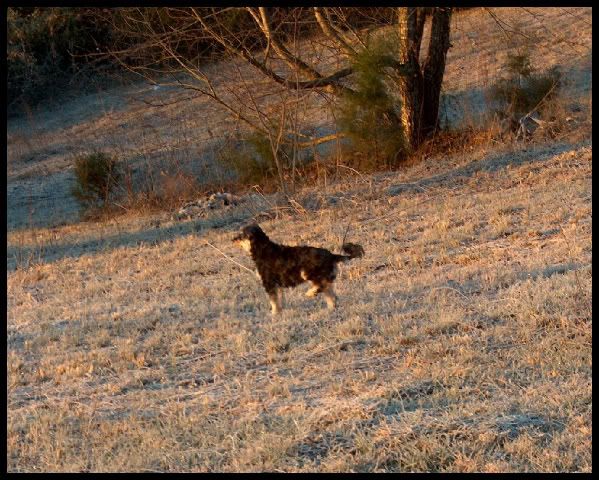 ON OUR WAY BACK UP THE HILL TO HOME...PUFF PUFF !!! CARDIO EXERCISE

Y'ALL HAVE A GREAT DAY !!! LOVE FROM LINDA AND PATCHES !!