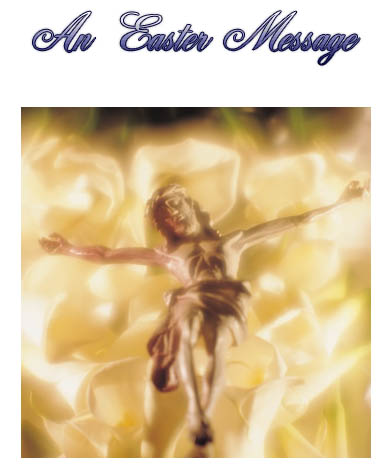 Get out the trumpets –
and blow them loud,
Jesus has risen into the clouds.
Sing Alleluia and praise in song –
for the promise of His rising,
to us belongs.
Joyfully proclaim in song and dance –
for our eternal life,
is at last enhanced.
The stone is gone from the tomb –
and now salvation,
for all, does loom.
Celebrate His victory over death –
new life restored,
from his last breath.
Share the message –
and spread it wide,
for Jesus has risen from on high!
Written & Submitted By:
©
Steve A. Politte
Music ©
Margi Harrell
Wishing You a Joyous
and Happy Easter!