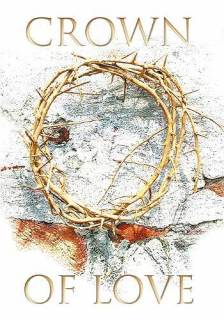 He wore a crown of love upon His head.
All of His precious blood, He did shed.
He was like a sheep lead to the slaughter.
He is the one between us and our Father.
One who split the curtain, bottom to top
Lord Jesus your love for us will never stop.
How intimate and personal could it be
than that, He did it all for me?
To heaven and hell, He holds the key.
He died for me, to set my soul free.
At the cross face to face with Him I meet,
to gently wash His nailed pierced feet.
Do we know what God gave for you and me,
when He let Jesus die upon that tree?
It was unconditional and agape love.
No, greater love was ever conceived of.
Written & Submitted By:
© Janice Kennedy
Music: 'Have Faith' © Yuko Ohigashi