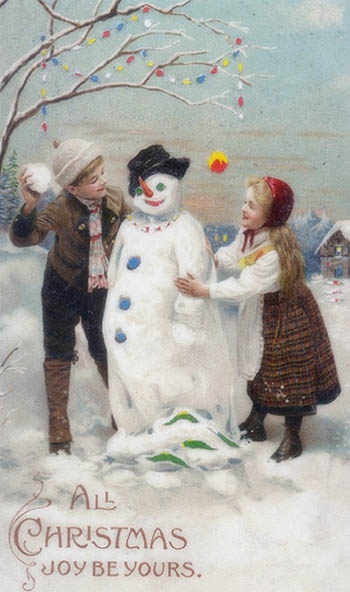 Christmas is approaching –
shoppers slowing down,
presents being wrapped –
cards are sent around.
There seems to be so little time –
when there is so much to do,
I decided to take a break –
and send this wish to you.
You've been on my mind –
every now and then,
so I thought it's time to get in touch –
with you sometime my friend.
We could get together –
at the someplace across the street,
but it doesn't really matter –
when two friends want to meet.
You are always there –
when I want to call on you,
and you always care –
it shows in what you do.
You always think of me –
when you're near or far away,
and my wish to you for Christmas –
is a friend you'll always stay.
I wish you many blessings –
and hope our hearts will keep,
for that is where I'll find you –
when two friends want to meet!
Written & Submitted By:
The NetHugs Family
Merry Christmas My Friend!
Silver Bells © Author Unknown