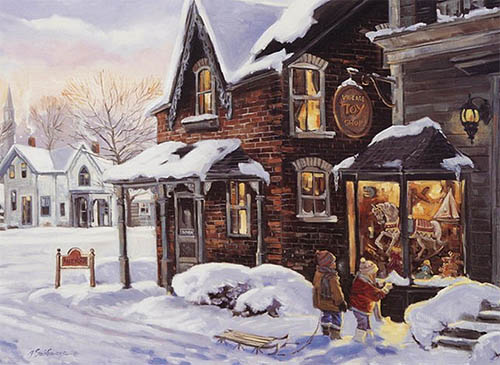 Christmas lights that twinkle
In the cold December night;
Trees all dressed with tinsel
Are such a pretty sight.
Presents wrapped and labeled
And placed beneath the tree;
Children watch and wonder
What they may receive.
People running here and there
With little time to share;
Many have forgotten
Why Christmas time is there.
So many things to purchase,
So many things to do;
Have you stopped to think
What Christmas means to you?
For some it just means money
And how much they can make;
To others, just a ritual,
A game of give and take.
Christmas is more than this,
A time we all should share;
God's son sent down to us,
Our sins for him to bear.
The love that he has shown,
The gift that he has given;
Should shine above all else,
At every Christmas season.
Written By: Author Unknown
Submitted By: Elisa C.
Music © Bernd Krueger